In July 2019, Timoney Leadership Institute became an Associate Business School of IESE Business School, joining 14 other business schools set up across South America, Asia and Africa. Timoney has been collaborating with IESE professors for many years and in September 2017 signed a Memorandum of Understanding with IESE Business School to collaborate on Executive Education in Ireland and to promote the extensive world-class international programmes which IESE runs in campuses in Spain, Germany and USA.
IESE is a leading Business School globally, ranked no 1 for Executive Education by the Financial Times for the past 5 years.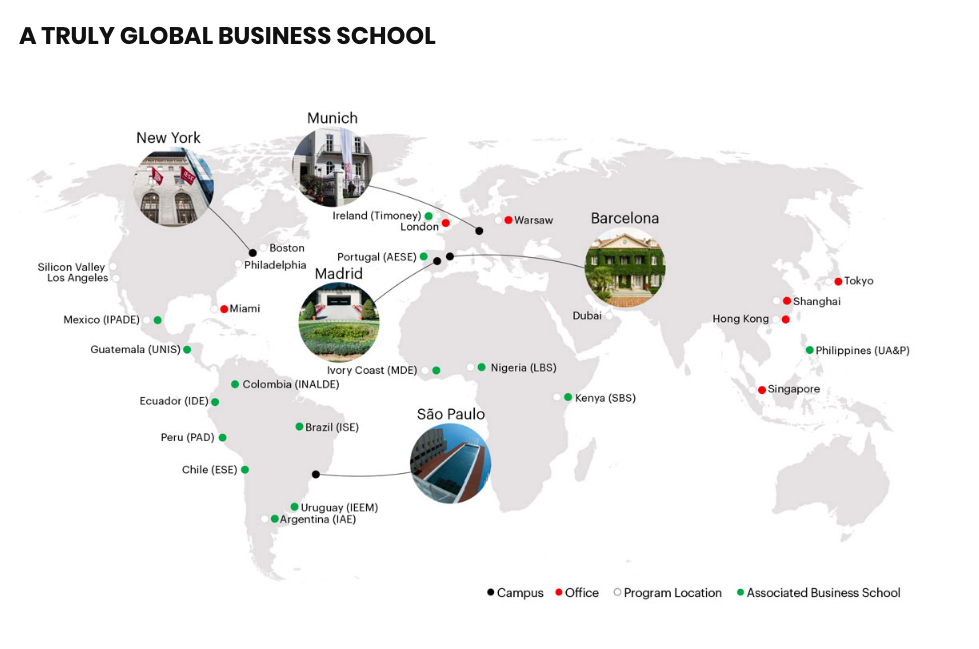 Timoney Leadership Institute is delighted to be associated with a world-class leading institution dedicated to making a positive impact on leaders. Several of our faculty are professors and case study facilitators from IESE.
Timoney alumni are continuing their professional development through attending programmes in IESE such as the Advanced Management Programme and the Programme for Management Development - two excellent executive education opportunities that unite leaders from across the globe to learn best practices in management and leadership.
Both institutions share a similar mission and values, founded on Christian principles, which gives importance to putting the dignity of the human person at the heart of decision making and stresses the value of integrity and spirit of service.