Learning Format
The programme is designed to fit the demanding schedule and busy lifestyles of leaders. It is delivered over six months, in two-day modules. Four of these modules take place in Ireland in the Kilkea Castle County Kildare. In October, we relocate for a three-day module on the IESE campus in Munich, Germany an in February, the final module will take place in IESE Business School in Barcelona.
Before each Module
You will be provided with case study readings one month in advance of each module which will cover key strategic areas of your vocation as a leader in your organisation. You will be expected to read them in advance, form an opinion on the leadership issues raised and prepare your contribution to share and discuss in class.
During the Module
You will find each module an intense but very worthwhile training experience. Each module involves workgroups with fellow participants and sessions with our faculty exploring leadership skills across a range of key areas core to your role as a leader. You will be expected to engage in the discussion so as to improve your own skills of planning, analysis, making decision and communication. A formal dinner with guest speaker takes place on the first evening, which is an excellent opportunity to continue the learning outside of the classroom setting.
After the Modules
You will have an opportunity to apply some of the learnings and tools which you have identified, perhaps with a colleague from your organisation, with a view to returning to the next module to share your experience with others. We also can provide you with an executive coach to assist you in applying your new skills to specific areas you are currently working on in your role as a leader.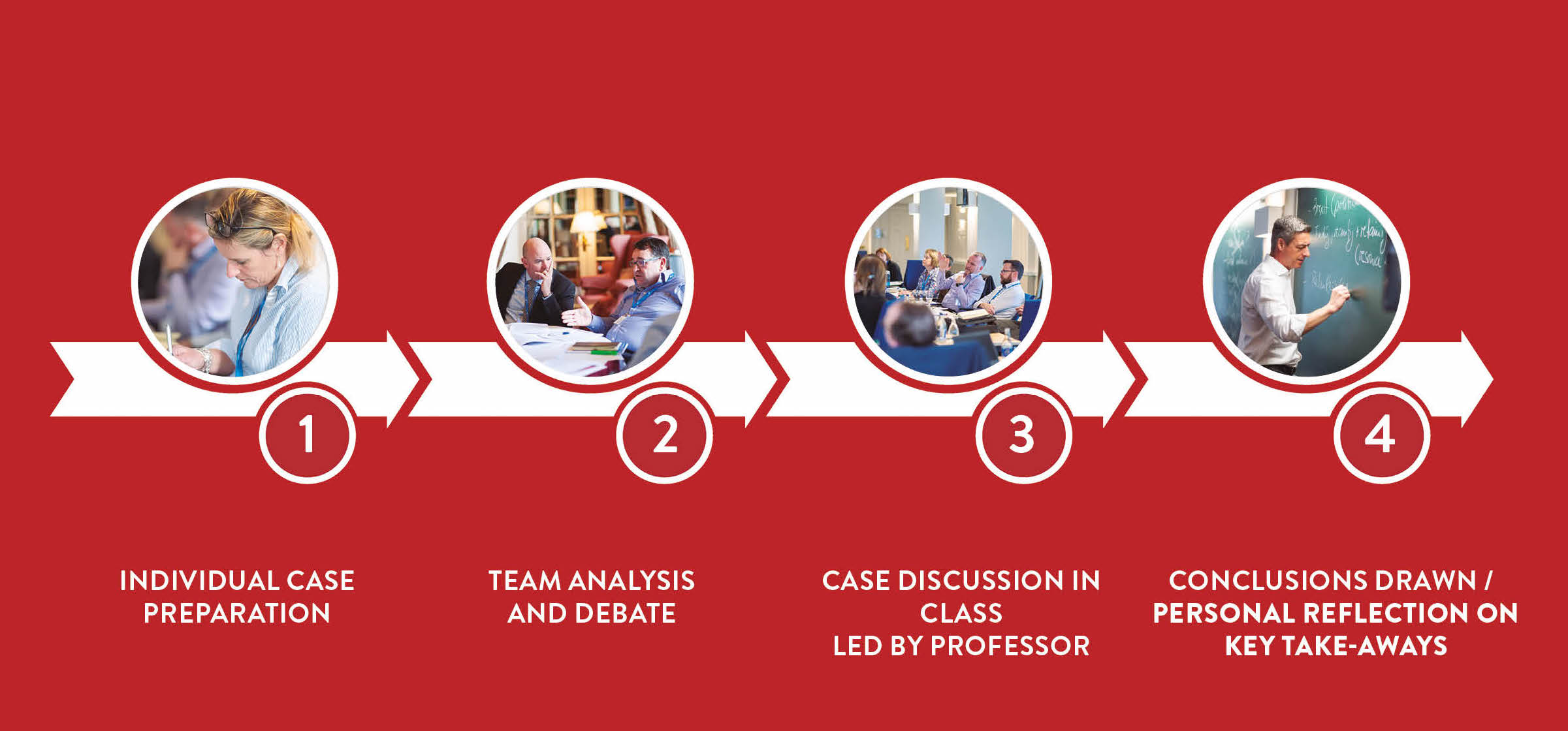 "The Harvard style model of learning is fantastic. Traditionally when you go into meetings and work with people on action, it's all about what's the answer to the problem, but here it's about what's the question… I've learnt an awful lot and I'd highly recommend it."

"I know we refer to it as a course, but actually it's much more than a course… I've seen things through the cases that I now need to apply to myself but also to my own business. And it's kind of developed me as a person not just as a business."

I see this Timoney course as something to sharpen the axe, to refine the things that you're doing, to stop and look at how you're running your business, the challenges that you have and improve how you're doing things. This course is anything but academic. Yes, we're in a classroom, but it's entirely practical things that we can go back tomorrow and put into action in our business.

I think the course has challenged my thinking in a few ways. One of the most obvious ones is I've learned a lot. Areas like corporate governance and digital marketing, these are spaces I've never worked in. Just even the pure learning and immersion in those topics was very valuable.