At a time of crisis, we make decisions that reflect our values. While survival and recovery are paramount, do we have to be mindful of the type of world we create as we emerge from this challenge? In our webinar series, we share a wealth of knowledge and experience from our alumni on various topics and challenges we are all facing during these times of uncertainty.
24th June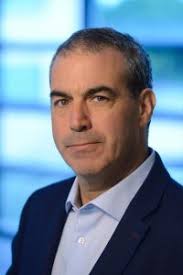 Join us for our final episode of the "Leadership in Extraordinary Times" webinar series where we will be joined by Mike Rosenberg, Associate Professor of Strategic Management at IESE Business School. Professor Rosenberg is IESE's Academic Director for delivering Enterprise Ireland's "Leadership For Growth programme" which has helped many business leaders in Ireland to develop the leadership skills necessary for sustainable growth internationally. In this webinar, he will discuss practical steps leaders can take to manage in the new normal, adopting a pro-active approach in the challenging months and year ahead.
​Webinar Speaker
Mike Rosenberg, Professor of the Practice of Management of Strategic Management, IESE Business School
He began teaching part time in the MBA and Global Executive programs in 1999 and joined the faculty on a full time basis in 2003. Professor Rosenberg lectures in IESE's MBA and Executive Education programs, where he teaches strategy, geo-politics, and sustainability and publishes a weekly blog on these topics under the title Doing Business on the Earth.