At a time of crisis, we make decisions that reflect our values. While survival and recovery are paramount, do we have to be mindful of the type of world we create as we emerge from this challenge? In our webinar series, we share a wealth of knowledge and experience from our alumni on various topics and challenges we are all facing during these times of uncertainty.
26th November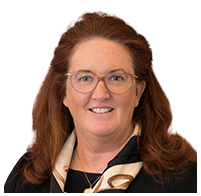 Life-threatening surgery, a global pandemic or a business merger can test any leader, even very experienced ones. But what if all three came together for you in one year? Our guest on the Timoney Leaders Series, Susanna Cawley, Managing Partner in the expanding Coonan Cawley Solicitors will be joining us for our next webinar.
Click the link below to register your place.https://us02web.zoom.us/webinar/register/701605700...
​Webinar Speaker
Susanna Cawley, Partner Solicitor at Coonan Cawley
Qualified as a practising solicitor in February 1997. She has a degree in Economics and Politics and a masters Degree in Economics. She was a member of the lecturing department of Economics in UCD for a two year period and uses her experience from this job in her legal practice. Susanna is a partner in the firm and practises in the area of private clients and commercial law. She also focuses on the provision of a wide range of services including financial, tax and estate planning including wills, administration of estates, conveyancing both commercial and private, agricultural property, commercial law, company law and family law.
Susanna holds a number of positions as Trustee and Director on boards including the Board of Timoney Leadership Institute, a charity promoting effective, ethical leadership in business and industry..