At a time of crisis, we make decisions that reflect our values. While survival and recovery are paramount, do we have to be mindful of the type of world we create as we emerge from this challenge? In our webinar series, we share a wealth of knowledge and experience from our alumni on various topics and challenges we are all facing during these times of uncertainty.
19th May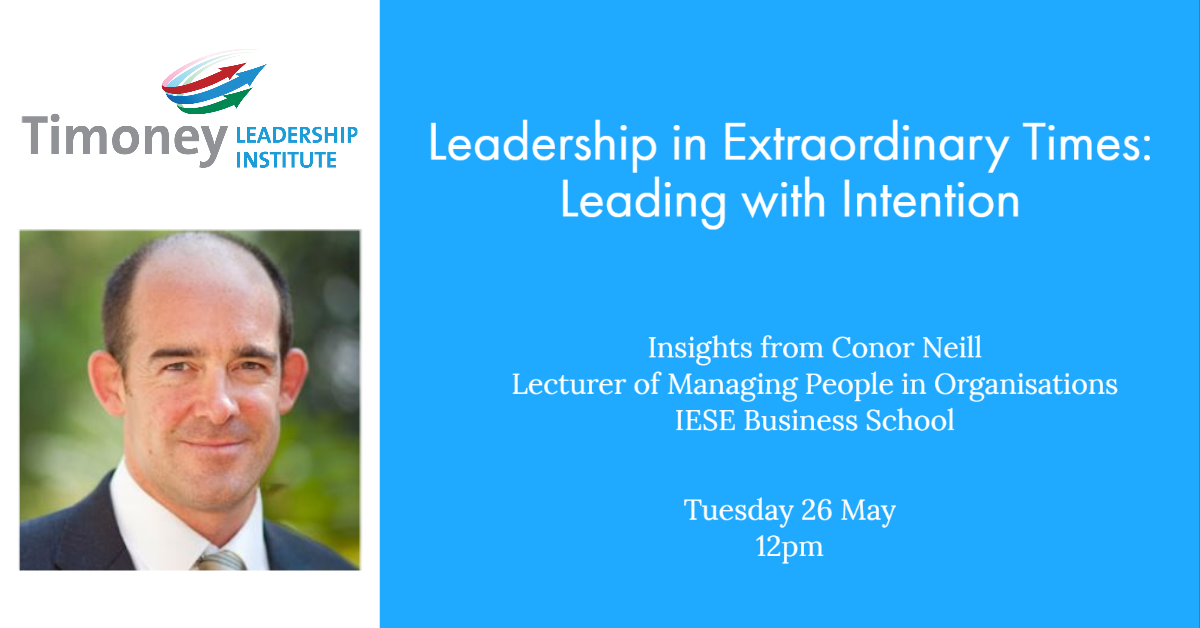 Our next webinar focusing on "Leading with Intention" with Conor Neill, IESE Business School Lecturer of Managing People in Organisations is sure to provide us with some thought-provoking insights into how to lead and motivate staff during the COVID 19 pandemic. He will also cover what it takes to have an impact when you communicate and how you can inspire the people around you to be the best version of themselves.
​Webinar Speaker
Conor Neill, Lecturer of Managing People in Organisations, IESE Business School
Conor teaches Leadership Communications at IESE Business School and is the President of Vistage in Spain, part of the world's leading CEO organisation. The Vistage mission is to improve the effectiveness and enhance the lives of CEOs and key executives.
As an entrepreneur, he has founded 5 companies, selling 16 private jets and building the 3rd largest fleet of private jets in Spain. He is a visiting professor at University College Dublin, the University of Montevideo and Permanent Faculty on Entrepreneurs' Organisation's Global Leadership Academy.
Conor's YouTube channel on Leadership and Influence has over 200K Subscribers and over 17 million views